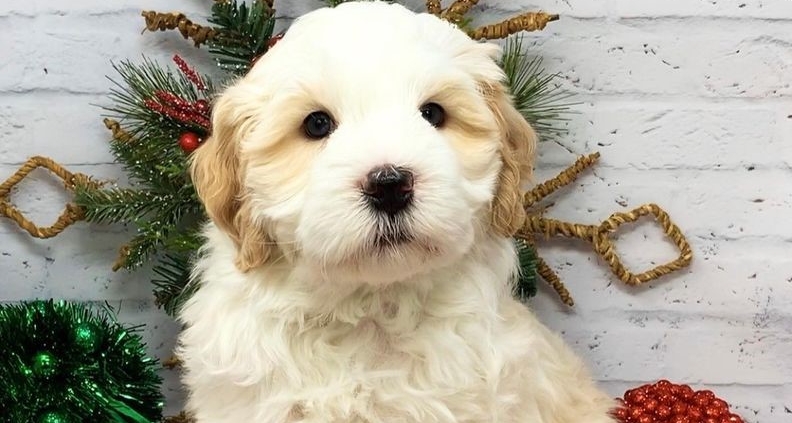 If you haven't already, soon it will be time to dig out your boxes of holiday decorations and deck the halls with holiday cheer. When you're a dog owner though, you have more to worry about than just untangling lights when it comes to filling your home with holiday spirit. You also have to make sure all your decorations are safe for your furry family member, so that you and your dog can have a jolly season of celebration.
As you're making your home festive for the holiday season, keep in mind these dos and don'ts of pet-friendly decorating!
DO secure the tree.
An energetic dog or playful puppy can topple your Christmas tree in an instant. This can lead to a lot of damage, or worse, your dog getting injured. Help prevent any accidents by getting a sturdy tree stand and anchoring the tree itself to the wall or ceiling (you can use clear fishing line or clear guide wires from a home improvement store for this).
DON'T use toxic holiday plants.
A lot of your favorite holiday greens and blooms are actually poisonous to dogs or, at the very least, can cause serious gastrointestinal upset. Toxic plants include mistletoe and holly, while poinsettias and pine needles can give your pup a not-so-jolly tummy ache. If you still want to incorporate these plants into your décor, opt for artificial or be sure to keep them out of reach of your pets.
DO be careful with candles.
Scented holiday candles are a great way to cozy up the house in the winter months, but they can quickly turn into a singed paw or full-blown fire with a curious dog running around. If you're going to use candles just for light or décor, considering switching to flameless. For Christmas tapers or menorah lighting, just be sure to keep them out of reach and don't leave them burning unsupervised.
DON'T tempt pets with delicious decorations.
Incorporating food into holiday décor is a tradition for many households, but if one of your residents has four paws, you should reconsider. Food decorations will tempt your dog and, if eaten, very likely make them sick. Or, at the very least, your dog may cause damage trying to tug on a delectable decoration. It's best to avoid decorating with things like popcorn garland, candy canes, candy in stockings, gingerbread houses, etc.
At Sierra Spring Australian Doodles, we put the health, safety, and happiness of our puppies first and foremost. That's why our Australian Labradoodle, Australian Bernedoodle, and Australian Goldendoodle puppies make the perfect loving family companion.
Visit our website and follow us on social media to stay up-to-date on our upcoming litters!
https://ssdoodles.com/wp-content/uploads/2020/11/Pet-Friendly-Holiday-Decorating-Crop-2.jpg
629
792
Lisa Olson
https://ssdoodles.com/wp-content/uploads/2019/09/SSDOODLES_Logo.png
Lisa Olson
2020-11-25 14:26:43
2020-11-25 14:26:43
The Do's and Don'ts of Pet-Friendly Holiday Decorating